Media
back
SCMP - Students, migrants heading to US worry about impact of Hong Kong Autonomy Act
Students, migrants heading to US worry about impact of Hong Kong Autonomy Act
Longer wait for US visas likely if Hongkongers are treated no differently than mainlanders
But some relief for university students, as US drops ban on those attending online courses
Hongkongers making plans to go to the United States flooded emigration and education consultants with enquiries this week, after President Donald Trump
But there was also relief when the US administration overturned a week-old decision to ban international students from entering or remaining in the country if their courses were being conducted online because of the Covid-19 pandemic.
The turnaround came after dozens of universities, tech firms and US states joined Harvard University and the Massachusetts Institute of Technology in pushing to block the week-old policy.
According to education consultant Kitty Wu Wai-kit, the US consulate office in Hong Kong resumed its service processing urgent student visas on Wednesday.
She said consulate staff told her when she called that it would start processing visa applications for her students who need to be in the US in August and September, ahead of the new school year.
A spokesman for the US Consulate General Hong Kong and Macau would only say: "We have no additional information regarding the president's executive order to share at this time. We anticipate that more details will be forthcoming."
Trump's executive order revoking Hong Kong's special status: what is it and who will be affected?
16 Jul 2020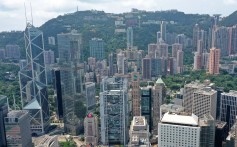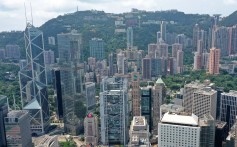 On Wednesday, Trump signed into law the Hong Kong Autonomy Act, requiring sanctions against foreign individuals and banks that contribute to the erosion of the city's autonomy.
He also signed an executive order ending Hong Kong's preferential trade treatment and "eliminate the preference for Hong Kong passport holders as compared to PRC passport holders".
The moves, condemned by Beijing, came in response to the introduction of a sweeping
national security law
in Hong Kong on June 30.
Trump's actions sparked concerns among those intending to emigrate to the US and especially those heading there to study.
Wu said she received about 20 calls in a single day from students and parents, asking how the US moves would affect their plans.
Education consultant Henry Wong Yuk-chun said he received about six calls, while Willis Fu Yiu-wai, marketing director and senior immigration consultant of Goldmax Associates received calls from 10 clients moving to the US by investing there.
Wu said she told worried parents that Trump's executive order appeared to target trading activities, not students.
Wong agreed, saying he believed there would be no change in the short term, although the worsening tensions between China and the US made it hard to predict what might happen.
Beijing vows to retaliate after Donald Trump ends special treatment for Hong Kong and targets officials with sanctions
16 Jul 2020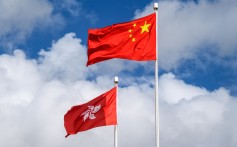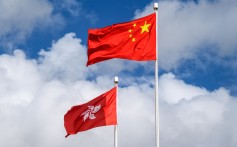 He said Hong Kong students were interviewed by US consulate staff to show that their visa applications were bona fide, and up till now, the consulate staff tended to be less stringent with them than their counterparts on the mainland and in some countries in Southeast Asia.

While there was an "almost-zero" failure rate for such visa applications, he said this could change if the US chose to get tough, and Hong Kong applicants might see the double-digit failure rates common on the mainland.

Wong expected mature students in their 30s and 40s to have a harder time proving their applications were genuine.

Emigration consultant Fu said that so far, the US had been a good destination for migrants taking the investment route, as it imposed a lower capital and enterprise requirement than some other countries.

US lawyers he consulted said the executive order was likely to be confined to trade and investment issues, although Trump had 15 days to amend it or add exemptions.

If Trump decides to put Hongkongers in the same emigration queue as mainlanders, it could mean years of additional waiting time, Fu said. Up till now, the normal processing time for applicants born in Hong Kong was two to three years.

"We have also helped mainland clients. When the official website says it takes about seven to eight years for them, our experience is that it usually takes 12 to 15 years," he said.

Meanwhile, there was some good news for students worried they would be barred from going to the US to resume or start their university courses.

About 7,000 Hong Kong students were there earlier this year, although some returned home after the Covid-19 pandemic began.

News that the US administration had rescinded its week-old ban on those whose courses would be run online came as a relief to Hanley Chan Hai-lam, a music major at Brooklyn College in New York.

Though pleased that he will be able to return to continue his studies, the Hong Kong passport holder worried the latest US moves targeting the city might dash his dreams of pursuing a music career there.

"Emigration to the US could become very hard," he said.

---

This article appeared in the South China Morning Post print edition as: Students, migrants worry over visas to US

Chris Lau

: Chris is a reporter specialising in court and legal affairs in Hong Kong. From criminal justice to constitutional issues, he brings in the latest updates and in-depth analysis on legal issues that affect all aspects of the city. He also covers human rights issues extensively.

back